Sympathy

Comber Rec are sad to hear of the death of member and loyal supporters club member George Hiles. Our thoughts are with the family at this sad time.

Chairman, Frank Dempster.
Supporters Club Chairman, Drew Davidson.

Sponsors

We are overwhelmed by the response from local Comber businesses in sponsoring our Comber Rec 1st team matches during very difficult trading times.

It's a thank you to you all.

To all the players, friends and family please support these businesses were possible in the coming weeks and into the New Year when hopefully we will all get back too some normality.

Thanks to all from CRFC Supporters Club.
Drew Davidson, Chairman

>>>>>>>>Click here for match day sponsors <<<<<<<<



Merry Christmas

To all connected with the club we would like to take this opportunity to wish you all for a very merry Christmas and a happy, healthy and prosperous 2021!

Frank Dempster, Chairman.
Drew Davidson, Supporters Club Chairman.

Friendly

Saturday 19th December Rosemount Rec v Comber Rec KO 2:00 pm

V's Comber Rec
30/06/2021 KO

To Be Confirmed
Last Match

1

Larne Olympic

V

4

Comber Rec


Man of the Match: Reece Whittle

Match Sponsor: Pauls Window Cleaning
Main Sponsor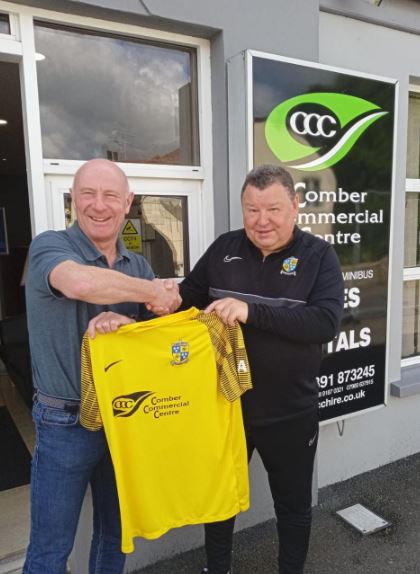 Club Sponsors

There are currently 3 Users Online