Sympathy

The club would like to extend its deepest sympathy to supporter Andy Smith on the death of his wife Madge. Our thoughts are with the family at this sad time.
Chairman, Sammy Haskins

Comber Rec - 1972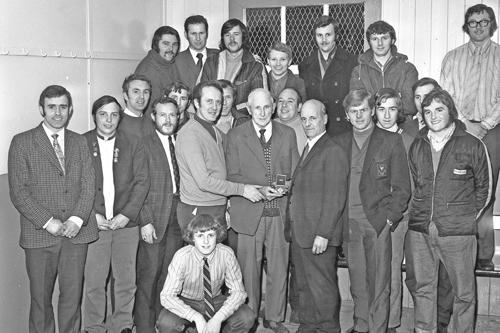 Jan Player of Month


1 Supporters Club Darren McNamee

2 One Stop Mortgage Shop Manus O Gorman

Ryan Adams

The Coaches, Players and Parents of the Comber Rec 2002 Squad would like to wish their Captain and team mate Ryan Adams and his family Good Luck and Best Wishes for their move back to Sydney, Australia.

Ryan has played for The Rec for the last three seasons and in that time has developed into a very good Centre Back. He possesses the strength of character and the attributes necessary that you look for in a good Captain and although he had to be persuaded to take on the job he really grew into it and made it his own. He's definitely a player that will be missed.

Keep playing Football Rhino and don't forget all your mates here at Comber Rec.

Phil Johnston
Manager 2002s


Sponsors Awards

January Awards Click here

Sympathy

Everyone at the club would like to send there deepest sympathy to Mark Dougan (Sharkey) on the death of his wife. Our thoughts are with Mark, the Dougan and Adair family at this sad time.
Chairman Sammy Haskins

Comber Rec Youth announce Sponsorship with Murdock

The Youth Section at Comber Rec FC continues to grow year on year. We currently cater for approximately 250 children across 15 Youth Teams from the ages of 6-16 years old. As the club continues to grow as do the financial requirements for team participation, equipment, facility hire and coach education. We are therefore very grateful for the support of Murdock Builder's Merchants (Newtownards) who have recently agreed a 3 year sponsorship with Comber Rec Youth FC. This support will help our club provide the best experience of youth football for our young members. Special thanks to Trevor Weir (Branch Manager).

Trevor Weir: "Murdock Builders Merchants are delighted to provide sponsorship for Comber Rec Youth FC over the next 3 seasons."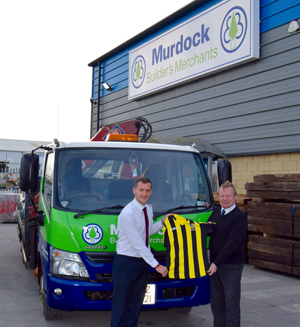 Pictured: Trevor Weir (Murdock Builders Merchants) & Comber Rec Youth secretary Danny Gourley.

Country Night

Top Country Artist is back at Park Way on Sat 11th March Tickets £10 Contact Ian McKnight or Ian Davis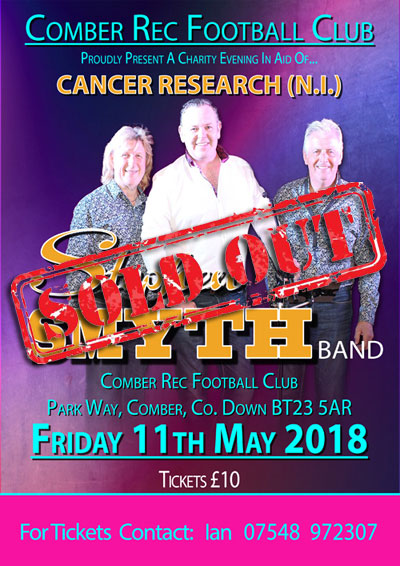 Comber Rec V's Dunmurry Rec
04/03/2017 KO 2:00pm
Home
League
Last Match

Amateur League - Division 1A

5

Comber Rec

V

1

St Pats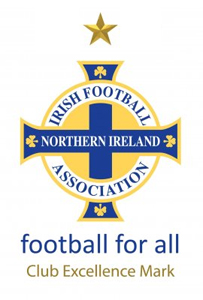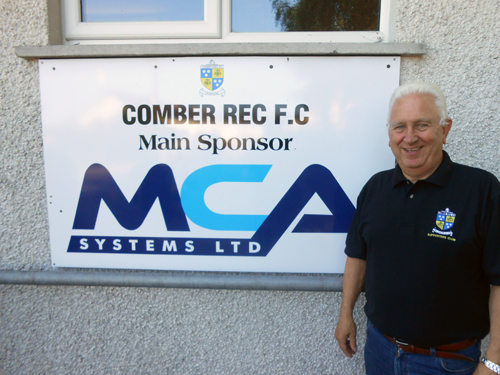 There are currently 5 Users Online